BY KELLY WYNNE
Rapper 50 Cent shocked many fans when he endorsed President Donald Trump on Monday afternoon, and, in a show he means business, he continued that conversation on Tuesday morning.
50 Cent tweeted a video from Fox News where his endorsement of Trump was being discussed. The segment featured a joke made by Trump's senior advisor, Katrina Pierson, that 50 Cent could become "20 Cent" with former Vice President Joe Biden's tax plan, which plans to increase taxes on households making over $400,000 annually.
"Yeah, i don't want to be 20cent. 62% is a very, very, bad idea," the rapper tweeted. "don't like it !"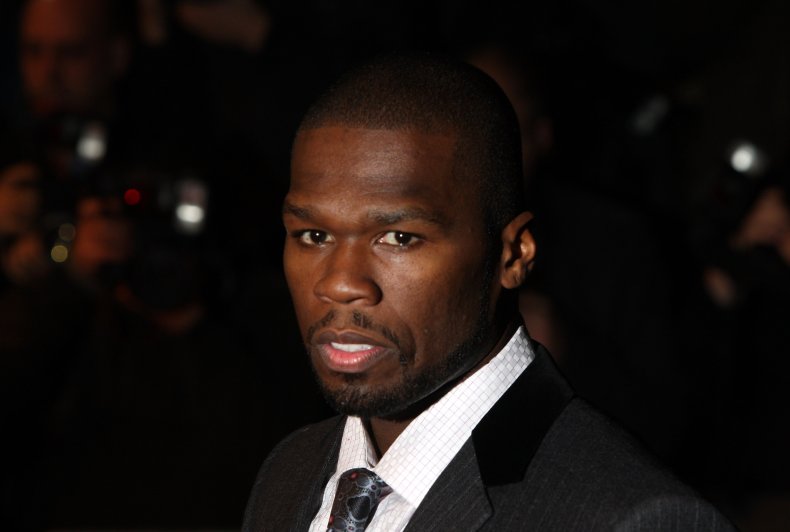 It was all connected to his first Trump endorsement, which pointed to top tax rate of 62 percent in California and New York City under Biden's tax plan
"WHAT THE F*CK! (VOTE ForTRUMP) IM OUT," he tweeted Monday. "F*CK NEW YORK The KNICKS never win anyway. I don't care Trump doesn't like black people 62% are you out of ya f****** mind."
Though 50 Cent was vocal about his stance, many of his fans didn't agree. Some pointed to his wealth as a reason he couldn't see the problems that others in any minority community face. Others were completely aligned with 50 Cent's political views, or tax views.
In the past, the rapper has been vocal about his political choices, as well as their right to change. He began supporting Hillary Clinton for president way back in 2008, but later changed his loyalty to support Barack Obama.
"I heard Obama speak," 50 Cent told MTV in 2008. "He hit me with that he-just-got-done-watching-'Malcolm X,' and I swear to God, I'm like, 'Yo, Obama!' I'm Obama to the end now, baby!"
50 Cent is a musician best known for his songs "Candy Shop" and "In Da Club." His last album release, Animal Ambition: An Untamed Desire To Win, was in 2014. He's still been involved in music, with other artists like Post Malone and Chief Keef, but he's turned most of his attention to acting. 50 Cent was an executive producer and actor in Starz crime drama Power, which aired its last episode in February.
Right now, he isn't the only rapper-turned-actor to find themselves being questioned by fans over statements about Trump. Ice Cube is also in the spotlight this week after it was revealed he worked with the Trump administration on the "Platinum plan," which has a goal of minimizing the wealth gap between Black and white Americans.
Ice Cube hasn't formally endorsed Trump, but he's still receiving hate for standing beside the administration in any form. He also retweeted a video that compared presidential candidate Biden to Hitler and called him a white supremacist leader.