Crosley Green was exonerated in 2018 until a Florida appeals court overturned the appeal that set him free.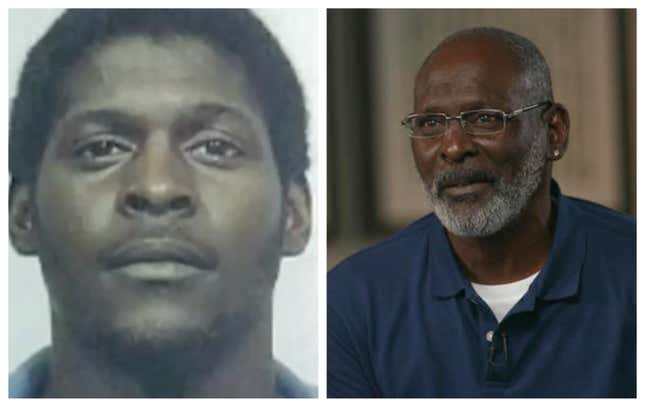 Crosley Green, now 65, spent 32 years in prison claiming he was wrongfully convicted in the murder of a man back in 1989. After winning an appeal and spending two years home, he's now facing prison time again, according to Florida Today.
Green, a Titusville native, was named as a suspect in the killing of Charles Flynn Jr. The victim's girlfriend told the police a "Black guy" drove by his pickup truck where they sat and shot at him. Brevard County sheriff's deputies then got a tip that Green matched the police sketch and a police dog led investigators to his sister's house. An all-white jury convicted Green to the death penalty but he was resentenced to life in prison in 2009.
So… how did we end up here?
Green appealed his case on the basis of no physical evidence tying him to the crime, four witness recantations and hidden evidence from the prosecutor suggesting the girlfriend was the real suspect, per the report. His sentence was successfully vacated in 2018 by a federal court when it was found his constitutional rights were violated. However, Florida Attorney General Ashley Moody appealed, keeping Green behind bars for another three years.
In 2021, U.S. District Judge Roy Dalton released him due to the COVID-19 pandemic and pending his appeal for a new trial from the 11th Circuit and Supreme Court. When their decisions came back is when things got sticky.
Read more from The Washington Post:
A year later, the U.S. Court of Appeals for the 11th Circuit reversed the lower court's decision, finding that the evidence withheld was immaterial to the case.

In January, Green's legal team with D.C.-based Crowell & Moring appealed to the Supreme Court; the court announced in February that it would not hear the case. Last week the attorneys asked that Dalton allow Green to remain on house arrest for at least 60 days, writing in a brief that he "has been a model citizen." The judge denied the request, writing in a Monday order that in the aftermath of the Supreme Court's decision, "there is no further lawful basis upon which to continue" Green's release.
According to the Crowell and Moring LLP website, the issue is partially attributed to the Brady rule. The ruling in Brady v. Maryland (1963) sustained that prosecutors are required to disclose exculpatory evidence to the defense. However, not every state honors this as a requirement and unfortunately, Florida seems to be one of them. If the hidden piece of evidence in question would not have been admissible, Green's argument falls through even further.
With no prior criminal offense, Green is being rushed back into prison. Green has no more appeals to file to fight for a retrial. The only options left, per The Post, is for his attorneys to seek parole or clemency for Green, which would require a stamp of approval from the He-Devil, Gov. Ron DeSantis.
One would think the lack of hard evidence could speak for itself. As frsutraing as it is being fed back into the system, Green told The Post he's still looking up about it all.
"My faith is in Jesus, and that is a faith that does not disappoint. I came to believe in Him in prison. I believe He is with me now — and not only with me but with my family, my children and my grandchildren," he previously told Florida Today.