Last year, 36% of those reported missing were Black women and youth.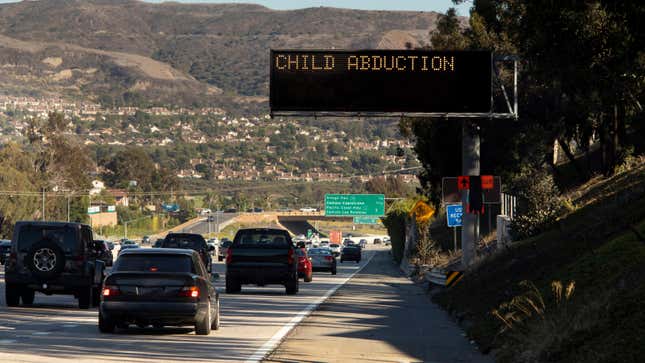 A newly introduced California bill would address Black women and children who go missing in America yet remain frequently overlooked. Senate Bill 673 would create the "Ebony Alert" system for this particularly vulnerable demographic. It is similar to Amber or Silver alerts and when activated, it would warn people of missing Black children and young women.
Under the proposed bill, law enforcement agencies could ask for an alert to be activated if:
State Senator Steven Bradford was the person who introduced the new safety measure. He believe that the alert system would bring home missing Black women and children. In a news release, he stated that the "Ebony Alert" would help getting rid of inherent racial bias that is specific to missing people of color:
"The Ebony Alert would ensure that resources and attention are given so we can bring home missing Black women and Black children in the same way we would search for any missing child and missing person. When someone who is missing is incorrectly listed as a runaway, they basically vanish a second time. They vanish from the police detectives' workload. They vanish from the headlines. In many ways, no one even knows they are missing. How can we find someone and bring them home safely when no one is really looking for them?"
In 2022, around 546,000 people were reported missing all over the country with an astounding 36% of those cases being missing Black women and young people. In 2021, 38% of those reported missing in the US were Black — which is more than twice the Black population of about 14%, the Black and Missing Foundation has stated.